Hey readers,
I live in Coventry so I thought I would use the information I know to tell you of the festive events that are happening locally to me to get you in the mood for Christmas.
Vintage sleigh ride.
I have already written a post about my experience of visiting Santa at the Coventry Transport Museum so can read more detail here. It is the classic vintage Santa sleigh ride where you have to travel to the North pole to meet Santa. You do get to see Santa as well, so magical experience for kids. Tickets cost £6 for children and £1.50 for an accompanying adult.
 Kenilworth castle.
Not far from Coventry is Kenilworth and they have a beautiful castle. This time of year Christmas at the Castle is a beautiful event that showcases a nostalgic feel with the falconry, storytelling and toy making. There is also festive jester is great entertainment for all the family and of course, there is a tea room to enjoy a sit down with a hot drink. Finally not forgetting that you can hand deliver your letters to Father Christmas. Christmas at the castle is held on the 8 & 9 of December 10 – 4 pm. A family price cost £29.40 (other tickets are available on their website).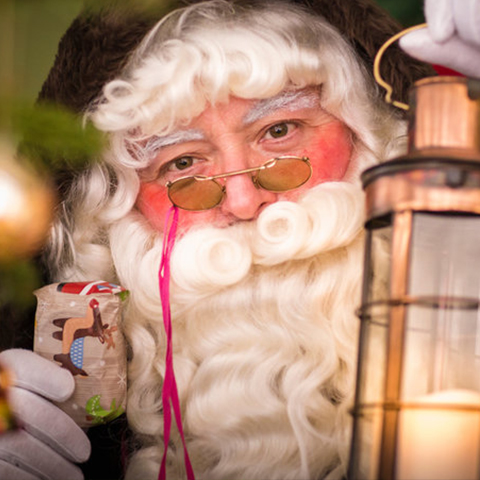 Belgrade Theatre.
Going to the theatre at Christmas time is a wonderful experience to have. In Coventry, there is the Belgrade Theatre and they are showing Santa's sparking surprise for young children. The performance is about Ellie the Elf and her gang and how they have forgotten Christmas themselves because they are preoccupied in getting all the gifts together for everyone else.
The performance lasts approximately 35 minutes and after if you wish you can go and see Santa for a meet and greet.
It is on Wednesday 12 December till 24th December. The tickets price at – adults: £8.75 & £9.25 children: £11 & £11.50.
The Herbert Art Gallery.
On the 7th December at The Herbert Art Gallery, there is a making merry Christmas arts, crafts and gifts fair. It runs on the 7th and 8th of December from 10 till 4 pm. You can view local and ethical sourced art and crafts. There will be workshops, music, choir and plenty of unique gifts to buy. There is also a cafe to relax with a treat. It is free to attend so go check it out the weekend!
Nutcracker trail.
At Coombe park they are doing a nutcracker trail where you pick up a leaflet and you have to go find nutcrackers in the park. Each nutcracker will give you a clue on how to open Santa's safe and collect your prize. Please give yourselves at least an hour to take part in the trail. It cost £2 per leaflet plus car parking charges. It is currently running every day between 10 am – 3 pm up until 22nd December.
Christmas tree festival.
For the past three years, The Rotary Club of Coventry has put on a Christmas tree festival on at the Holy Trinity Church in the city centre. It is a delightful experience that showcases many different trees from different organisations and it is free to attend and have a look around. It really is lovely because you get that sense of community and working together which makes you feel really good after. It starts on the 12th of December Until Sunday 30th December. So if you nearby do pop in as it is a real treat.
Cheers for reading X