Hey readers,
Next month is Christmas but if you're still looking for gifts for a man in your life then look no further as I have 10 great ideas to inspire you.
1. First of I have this personalised constellation map, which is absolutely stunning. It is of a constellation of the night sky. Select a place, date, and time to create a design showing the night sky (or day!) as it was, or will be, at that location, at your chosen moment. Perfect for a first meeting, a first dance, or first home. You can buy it from Posterhaste.
2. Next, we have for something from Getting Personal a bit fun and giggle and that is this personalised framed print – Hollywood walk of fame. You also get to receive a letter and it is the official merchandise of Walk of fame so you know it is going to be top quality.
3. A lot of people associate Christmas with receiving a Toberlone bar, I know I certainly do. What is better than receiving this scrumptious chocolate…. you got it in one a personalised Toblerone bar to make the receiver feel super special.
4. If there is a foodie in your house then you need to see the next idea! It is a Goodies Galore food hamper full of wonderful treats that are presented in a hamper, to make the gift feel super luxurious. There are many items included but to name a few that are included are chocolate, cake and puddings. You can check out the Christmas hamper at JD Williams .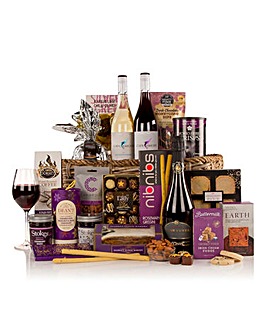 5. Looking for a present for a person who loves films? well, I have the perfect gift from Truffle Shufflewith this 100 movie scratch bucket list poster. It is basically a list of 100 films and once you have watched one of the films from the list you can scratch it off. Once the square has been scratched off it will be replaced with a design from the film.
6. I know right now Harry Potter is very popular and you can find most merchandise in a variety of shops. However, I think this is a bit quirky and something eats whilst watching the films. It is known other than a Harry Potter hamper from JD Williams . Contains the jelly beans, jelly slugs and harry potter chocolate perfect for any Harry Potter fan!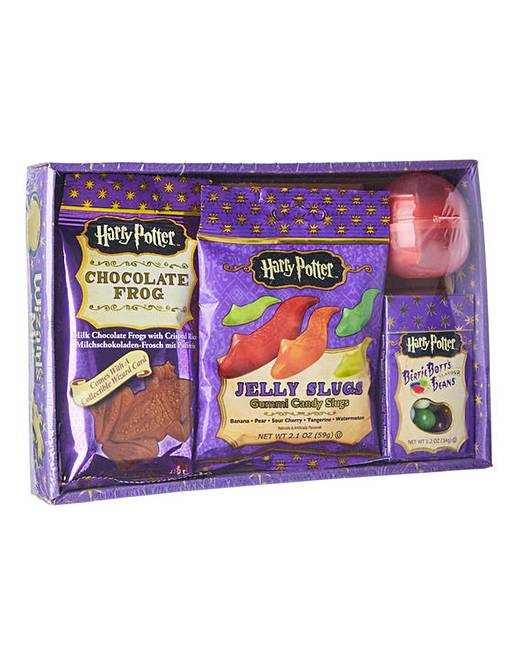 7. This checked pjs from Debenhams will be the ultimate comfort for any man who enjoys lounging around on Christmas day. You get a soft grey long sleeved top with checked red long trousers with an elastic waist (which probably let's face it needed after Christmas dinner).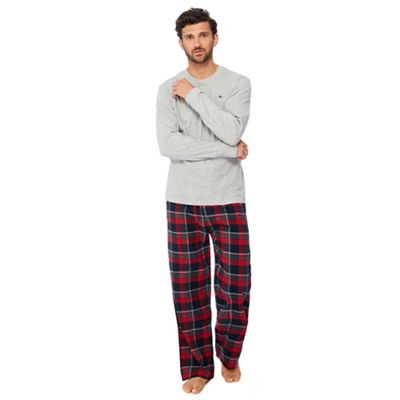 8. Now for something that is really useful and clever – a felt bedside caddy (large) from I want one of those . It is great to put on the side of your bed too but your accessible in so that it can be organised and not make a mess all over the bedside table.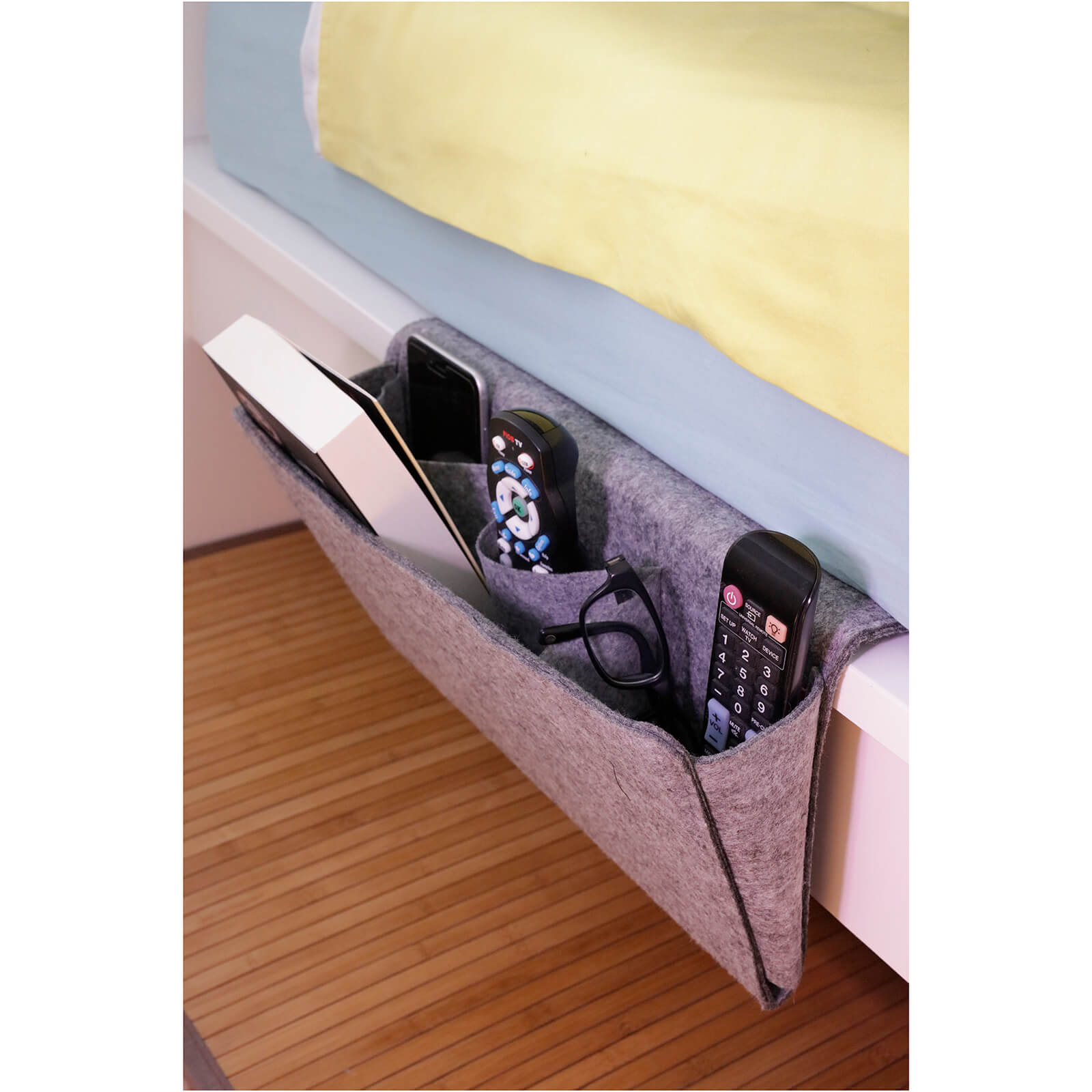 9. If your sick of maybe your husband or someone else close who uses their mobile a lot then get this red5 mobile phone jail from John Lewis.The jail has a padlock and inside the jail to keep the phone secure and upright.
10. A lovely gift is this positive planner from Not on the high street.. It is A 12-week planner and journal dedicated to self-care. Featuring originally designed artwork and illustrations, inspirational quotes, art therapy and mindfulness activities.
11. Finally, I have a tasty treat to give a foodie in your family and that is a Flamigni classic hard wrapped milano panettone. The panettone is sold by Sous Chef. It is lovely Italian treat that can be delievered in the post. It is wrapped in beautiful decorative paper. The taste of the cake is amazing, it is so fresh, moist and full of flavour with the fruit and currents making it add to the sweetness. The qualitry is so good and what is better is that it is hand made so you know it is been made to a special level of expertise.
Cheers for reading X
This is an advertisement feature. I was given the panettone for free in exchange for a review. All opinions expressed are entirely my own.