Hey readers,
How close is it to September and gulp both my boys now will be at school. Obviously, I could do a back to school wish list but I thought I would make it fun by doing a twist with focusing on what I want, haha! Let's face it, it is a massive change and I as a mother need to adapt to the change that is an academic term.
Let's kick off then with the most essential item that I was a mum I think is important when you have children at school. It is no other than a diary, I can't do digital ones so going to opt for the lovely paper version. I am one of the people that like specifics with regards to diaries. I basically like diaries that are a day a page, mainly so I can doodle. Let's forget though there seem to be tons of important dates that if I didn't have a diary I would totally forget to pay for or remember to bring something or other.
I really like this design, because nothing says you have your sh*t together then a posh looking diary (preferably with loads of stick notes popping out of the pages making it appears like you know what you are doing when really you know jack sh*t.
I am in love with this academic diary from getting personal . You can look all fancy and have your name on the bottom and it comes in a pretty design which tickles my pickle. I also like a page day kinda diary and what is even better is the other side is for notes, amazing.
Of course, to go with your diary you need pens as you can never have enough pens. There is something beautiful about buying new pens as it is a new academic year, which feels like a fresh start to all. Check out these gorgeous pens by Ban.do with the playful words along the pen.
Now that both my boys are at school I an more tine so what better thing to buy then a new notebook. This is my change to get them ticks off my to-do list whilst catching up on all the non-child programmes you have missed because of the summer holiday. I love this fun A5 notebook from Ryman not just because it made me laugh because of the quote on the cover.
Obviously with all the free quiet time now would be the perfect time to crack on with reading some of them books you have been eagerly waiting to do. For me I really want to check out this newish novel by Sayaka Murata called Convenience Store Woman. It is basically a fiction book all about a woman's experience of working in a inconvenience store in Japan.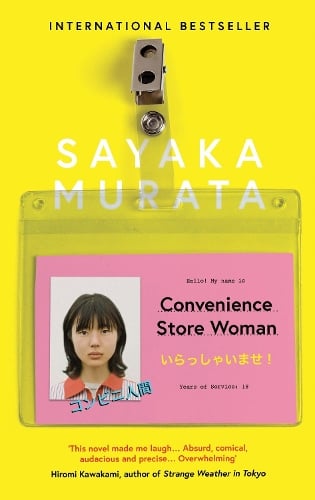 With school term means making sure you are time to drop of your children and make sure you know what time is to collect them. That is why this lovely Swatch colourful watch would be perfect to jazz up your mum outfit for the school run.
Cheers for reading X
P.S. This is not sponsored, I just love the stuff in this post.