Hey readers,
Ever wondered if you are hip enough for the old Instagram world? well, I am going to explore Insta cliches that are typically found with the pro-Instagrammer trying to keep it cool with the gang. Why am I doing this you ask? because it is Sunday night and there is sod all on the telly.  So, what better way to kill a bit of time then do a tongue in cheek post all about the social media platform that is INSTAGRAM!
I will at this point of the post confess that I am guilty of doing a few, it is addictive to get sucked into all the fake perfection la de da over on Instagram. However, I much prefer taking pictures of trees (I mean an unhealthy obsession) and if you ever what to check out my Instagram my account is @mummyhereandthere *shameless plugging, haha*.
1) Are you insta cool if you haven't got yourself a mug with the initial of your name on.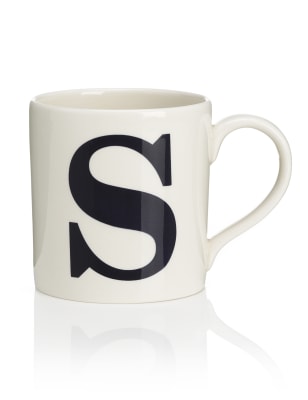 2) On yes to be a instamum or instadad you got to head over to the field of lavender (during springtime) or during the summer a glorious shot of your child being 'free range' in a field full of rapeseed. Of course what you don't see is the parent all flustered taking a hundred odd photos of trying to capture that perfection so you can post on Instagram. No one Instagram can see you sweating profusely and swearing under your breathe. Of course, I have never done this and don't know what I am talking about ;).
3) A snap of a Starbucks/Costa cup in your hand particularly during festive times and you even go out of your way to buy a drink just to show the pretty design of a cup.
4) This next observation normally happens during times of a new realise of the most wanted gadget such as the iPhone 5000. Of course, you need to gloat your weather to strangers and make sure you have the right amount of shots so you get to see every angle of the phone. Must not forget to include box is so crucial.
5) It is autumn time and what better way to let the people on Instagram know by showing you walk through fallen leaves of course.
6) A classic Instagram selfie would be to stand in front of a long mirror showing you holding your phone in one arm. If you've got it flaunt it, baby!
7) A cup of coffee in bed with the caption, 'morning' in a perfect pose to pretend that you have just woken up and made a drink when really there is more involved to just pouring the water.
8) The perfect working picture that you have it sorted and nailed this adulting business down to a T! That picture would be of course a coffee cup, pad/pen, and laptop.
9) Picture of the bloody floor tiles and can I just say I myself tried to do arty shots but so shite at it.
10) Inspiration quotes that make you feel really inspired whilst your sitting in your tea stained PJs whilst watching some rubbish on telly.
Cheers for reading X