Hey readers,
Who says you can't date when you're older, not now we live in a more liberal era and rightly slow. You can still have fun and meet people to have a good time together when you're older.
A great way to find new and fun people to share your time with and go on dates is through dating sites.
Now, I know what you are thinking, ugh dating sites are full of creeps but actually many people have been successful. With the older dating sites is a great way to meet like-minded older people to connect with.
There are so many dating websites to chose from, however, websites like older-dating.co.uk is appealing because it is designed specifically for the older person. As you get older it can be problematic to find people who are of similar age who is also looking to date. That is one of the good reasons to check out senior dating websites because there is more choice and you can find who is available.
I know there are a lot of websites that require membership but luckily there are also other websites that are free and let's face it who doesn't like something for free.
One good thing about online dating is that you can do it from the comfort of your own home, you can take your time and don't have to rush. You can change your mind at any point and you're in control of who you want to know.
With older dating, it is safe and easy to navigate so all you have to worry about is what kind of person you are looking for. With dating websites, you have the choice who you want to get to know. Each person registered with the dating website means they come with a profile – which in essence is their way to sell themselves. You can get a feel for that person and whether there is something that you like or something you have in common with. It is also fun to find new people especially if you have something in common with them.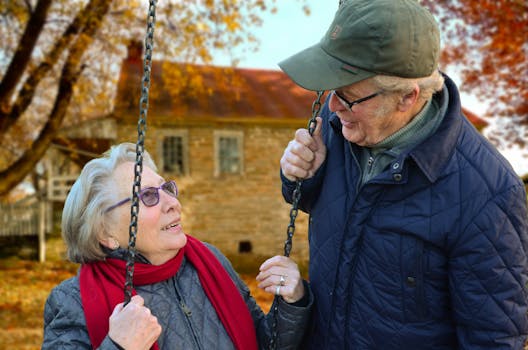 Another bonus point to dating websites online is there is so much choice and you can look through different areas of the UK so you're not just stuck in one place, therefore opening up more choice of different people available.
With looking at profiles you can look at specific categories that suit you and your personality. Whether it is religion, gender, smoker drinker etc.
With free online dating, there is no limitation with the number of profiles you can look at or how many messages you can send, giving you more flexibility to further your chance of finding a perfect match to you and your needs.
There is also support from the website regarding help with questions or concerns you may have. The sites also provide information on how to save when meeting people and also if you are struggling to navigate around the website they can assist you. Therefore making you feel comfortable in knowing what you are doing and having the safety to explore.
Cheers for reading X
This is a sponsored post, however, all opinions expressed are entirely my own.