As parents, we should be responsible for engaging our children in fun activities to nurture their joy for learning. Whether your child loves to play sports or tinker with computers, we should be supporting parents and help them in their endeavours instead of steering them away from hobbies that we personally don't enjoy.
It's important that you also speak with your  children about the choices they have in life and expose them to as much of the world as possible while they are still young and imaginative. You don't need to take them around the world, but it's a good idea to show them nature and technology from a young age. To give you a head start, here are some tips to help encourage your child to learn more.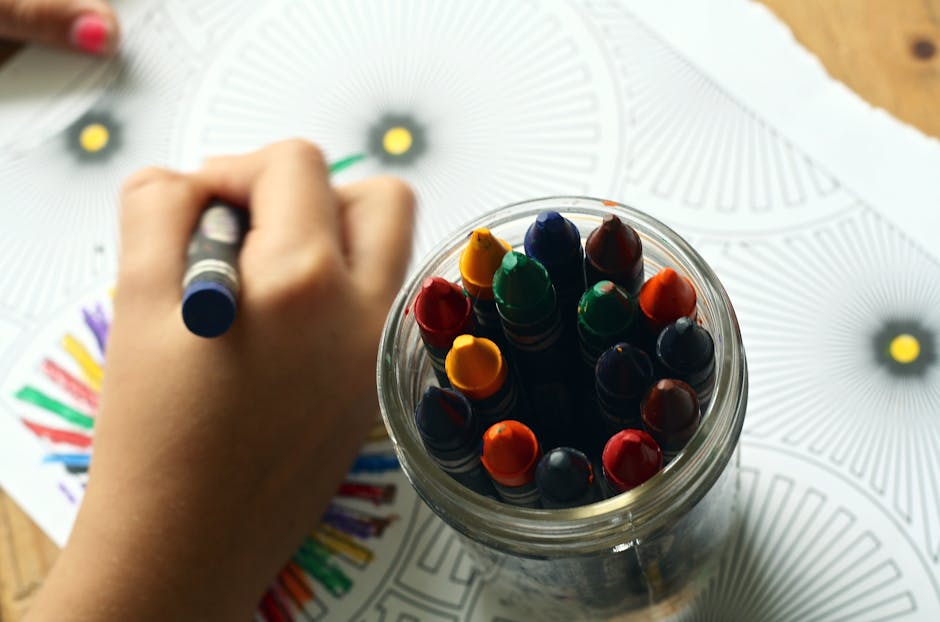 Read to Them
Whether it's a bedtime story or the daily newspaper, read to them whenever you can. As children, they don't quite understand the world and how everything works yet. They don't understand basic science, they don't know math and most importantly, there are thousands of words that they haven't heard before.
Encourage your child to read by buying them books and magazines that relate to their hobbies, and read to them when they're still learning the alphabet. It's a good idea to read with your children so you can help them with difficult words or meanings.
Encourage Them to Go on School Trips
School trips are usually supervised by teachers and education professionals that know how to handle children. They usually take the children to museums, geography school trips and sometimes to other countries or towns.
They're inspirational journeys that mix history, science and sometimes technology. Many schools allow parents to go with their children and it's recommended that you go with them if they are young, but once they start to grow into their teens it's a good idea to give them some independence—they'll be in safe hands with the school staff.
Show Interest in Their Hobbies and School Work
In addition to helping your children with their homework, you should be showing some interest in the subjects that they are being taught in school. Depending on their responses, it might give you an idea of how effective the school's teaching is. If you feel that your child isn't getting enough support then it's a good idea to confront the teachers and ask them why that is.
You should also support and encourage their hobbies. If your child enjoys trains, then purchase them a toy train set this Christmas. Many toys are sold as educational tools instead of just playthings, and those are the types of toys that will benefit your child's knowledge as well as enjoyment. Do some light research into the subjects they enjoy and buy them educational material such as books, or equipment to carry about their hobbies such as paint brushes and pencils if they like art.
Avoid Mentioning Exams and Tests
Don't confront your child with a negative attitude if you notice they're struggling with exams. Help them by offering advice and assistance on how to answer difficult questions or calculate things that you see are wrong. Your child will happily show you their good test results, but if they don't then it's usually a sign that they graded lower than expected and don't want to disappoint you.
It's important to never look displeased when your children reveal low test results, and it's even more important to not give them a false sense of security by encouraging them to continue scoring low. Help them study, do homework together and encourage your child. Don't offer gifts and rewards either. By placing a carrot on the end of a stick, your child is more prone to cheating just to get their prize, and they'd be even more upset if they don't receive their reward. Instead, surprise them with gifts when they return home with good results.
Celebrate Your Child's Achievements
Whether it's a slight improvement on their test scores or successfully finishing a painting or song, it should always be a moment of celebration. Take your child out to eat, take them to the park, buy them something nice or just give them a firm pat on the back and make them their favourite dinner. No matter how small the achievement, you should be encouraging your child once they finish something important or successfully learn a new skill.
Don't plan for rewards before they've completed their task. As mentioned before, persuading them with gifts will more likely make them cheat or put in less work just to get a reward. Surprise them with presents and gifts and avoid coaxing them.
This post has been contributed and may contain affiliate links.